Featured Team Member: Andrea Gudbergsson
From time to time we feature different members of our team, to learn more about them and their pursuits. To celebrate Andrea Gudbergsson's three-year anniversary, we decided to interview her as a Featured Team Member from Norman! Keep reading to learn more about Andrea, better known as Andie, and her work with us. Our constant sunshine, Andie is our lead client success manager and all around all-star. Her patience, wonderful attitude, and fun loving humor makes her a great manager and co-worker.
Allshore's COO, Tara Waddle, told us: "Whether she's helping new clients and/or developers better collaborate, proactively anticipating her clients' needs, interviewing or onboarding new employees, or helping our Pakistani team improve their communication, Andie excels in her role as both a client relations manager and recruiting assistant. Her excellent work ethic, constant sunny disposition, and willingness to never stop learning all make her both a fantastic team member, and valuable asset to the company."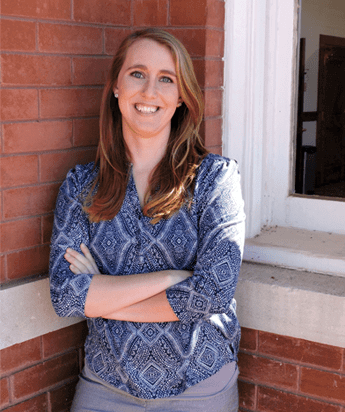 Our other recruiting assistant, client success manager Brittany Lucht, said, "Over the past few years I have gotten to know Andie very well. She is a not only a fantastic person to work alongside, but is also a great friend. Andie serves as a great role model within our company, and you will find her working hard each and every day, always with a sunshiny smile on her face. She marches through any and all obstacles with a positive 'can do' attitude and never backs down from a challenge. She has brought a lot of innovative ideas to the processes within the company and we would not be where we are today without her."
We chatted with Andie about her past adventures and current pursuits, with a few puns along the way.
Would you like to tell us a little about yourself?
Well, I am a client success manager and recruiting assistant, and have worked at Allshore for three years. I studied International and Area Studies with a minor in Spanish at the University of Oklahoma. I am an avid long distance runner and have been running since I was 12 years old.
What else do you like to do in your free time?
I really like to read novels in my spare time. I love reading historical fiction, nonfiction regarding international relations and history, and Latin American literature and poetry. One of my favorite books is The Count of Monte Cristo, by Alexandre Dumas. I also really like watching satirical news shows.
Since you love international relations so much, have you ever traveled abroad?
In 2011, I spent a semester abroad in Salamanca, Spain. While I was there, I traveled throughout Spain and Portugal. I LOVED it! It was one of the coolest things I've ever done.
Salamanca is a really neat city in the northwestern part of Spain. It was very lovely to live there. I lived with a Spanish host family, who I really grew close with and really helped my Spanish improve. The city was beautiful with old renaissance architecture and one of the oldest city center plazas in Spain. The University of Salamanca is the oldest university of Spain and has a lot of history attached to it. It was definitely out of my comfort zone studying abroad, but I loved every minute of it.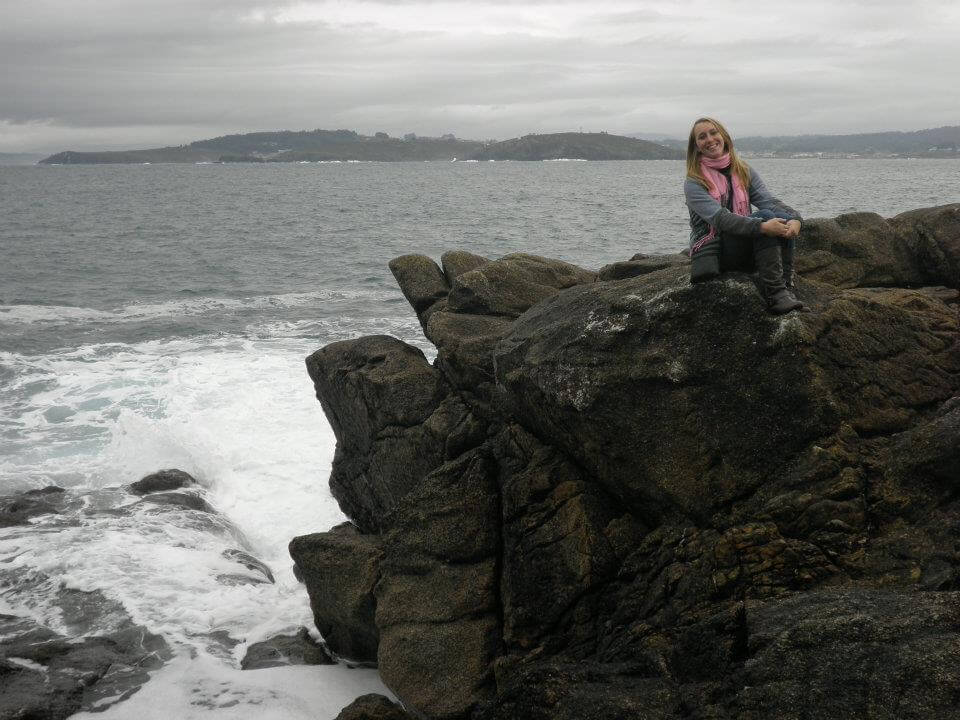 Why do you say it was out of your comfort zone? Had you ever been out of the country prior to that?
Yes, I had traveled to Mexico prior to that. However, this was the first time where I lived abroad. I traveled there with a program, but I was the only one from Oklahoma there. I had to learn how to live in another culture, and be away from family and friends for that long. One of my favorite memories while studying abroad was seeing the ocean for the first time! I was in Portugal and we took a train to the beach. I still remember walking off the train and being hit with the smell of salt water. A few of my friends and I stayed at the beach for a few hours and I loved it.
Where would you like to travel to next?
I really want to visit France, Italy, and Greece. I love visiting countries with rich histories and beach opportunities. I love museums and exploring the cities. I'd also like to visit Iceland to see my extended family.
What would you say was the biggest lesson or thing you took away from your time among other cultures?
I learned that even though others have a different way of life, we are all the same. We are all people and deserve respect no matter where we come from. It really helped me become more understanding towards people in general, and also helped me learn about my own culture. It even has helped me in my role at Allshore.
What are the most important skills and abilities that have helped you remain successful here at Allshore?
I have a strong work ethic, which I think comes into play here at Allshore. I had my first job when I was 13 and had a paper route. I had to wake up at 3:00 AM every day for two years and that taught me how to work hard and be responsible. Gotta get that paper. (Get it? Money… but it was a PAPER route!)
Who do you consider your biggest role model and why?
My biggest role model is my mom. She taught me how to be compassionate and also how to have a sense of humor. We laughed a lot while I was growing up, and it helped me learn that laughter can be a great coping mechanism. I was a busy kid and she gave me a lot of independence. She let me really find out who I was.
Tell us more about your family!
I have four younger siblings who are quite a bit younger than me. I loved growing up as a big sister; it taught me a lot. They used to drive me crazy, and they still do, but now that they are teenagers, I am getting closer to them. I do make fun of them sometimes, because I don't quite understand teenager life and their lingo. I also have a one year old nephew, who is really adorable.
What is the best thing that has ever happened to you?
I think being a big sister has been one of the best things that has happened to me. I don't know what I would do without all my loving, crazy, funny siblings. I love having such a big support system and people who I can be myself with. Going to university is also another one of the best things that has happened to me. I love learning and going to class each day was awesome. Not only did I learn great things while I was there, but I met some of my favorite people there. I also met a boy.
Tell us more about this boy you met.
Well, I have been dating the same boy for 6 years. He is a pretty cool guy and I have learned so much from him. We like to stay active and love going on walks, hikes, out to eat, and running. He is also a runner, but is much better than me. He encouraged me to do my first marathon!
Do you have any goals you want to accomplish in your lifetime?
My big life goals are to continue to have a positive impact on my community. I love helping, and I especially love reaching out to children in need. I also want to continue working with other cultures. I enjoy working in an international environment on a day-to-day basis. My other goals are to learn how to French braid my hair, bake perfect cupcakes, and own a puppy.
You said you enjoy helping children. Could you elaborate on that?
I regularly mentor at a school for homeless children called Positive Tomorrows. For one hour on Thursdays, I visit with the same kid and help her with school work, play board games, read stories, etc. It's really important that they have a constant person there for those kids, and I really enjoy it! It can be challenging at times, but it is also very rewarding.
You also are volunteering at the animal shelter, right?
Yes, I also volunteer at the local animal shelter once a month. I help out with events and also walk dogs. I really enjoy helping the dogs who may not have a lot of time outside. I have even helped in an adoption and that was a great feeling! I loved to be able to tell the little dog that he had a home, even though he didn't understand what I was saying.
What is your favorite memory from working at Allshore?
One of my favorite memories was when we were in the middle of growing the support team. Brittany, Anne, and I were very busy and had to rely on each other for support. It really made us closer, and we had to work together to ensure client relations and the support side of things were going smoothly. I think it created the foundation for our support team today. We were able to learn each other's skills and strengths and help each other. One of my other favorite Allshore memories was when we went on an awesome Allshore retreat, and I got to meet a baby tiger and pet her! I got to bond with Anne, Brittany, and Tara too, but really the best thing was the baby tiger.
Where do you see yourself in five years?
In five years, I see myself either working in a nonprofit or in an university atmosphere. I would like to be a director of a program, especially related to international student services. I really love working with students and am passionate about education.
Our upbeat communication expert, Andie helps us find and keep the best developers possible. Whether you call her Andie, Glow, Sunshine Hairs, or Sweet Cheese, we just know her as the punniest lady around. Andie, you're our sunshine, and make us happy when skies are grey! We hope to have many more years with you.